Events
Opportunity Crudes Conference 2010
Hydrocarbon Publishing Co., in affiliation with OpportunityCrudes.com, held the second biennial Opportunity Crudes Conference in Houston, Texas (US) from Oct. 25-26, with a thematic focus on "technology innovations to satisfy changing market conditions and climate regulations." The conference brought together professionals from the upstream, midstream, and downstream segments of the hydrocarbon processing industry to discuss market trends, technology advances, and processing strategies.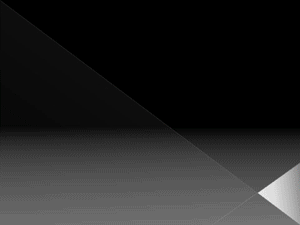 Attendees discussed how to improve the processing of new/discounted crudes while realizing the constraints and limitations of current processing capacity and infrastructure. Additionally, the drive to meet stringent environmental specifications with an eye on future greenhouse gas emissions legislation was frequently touched upon as refiners, crude producers, and technology suppliers discussed strategies for how to operate in the coming years.
Speakers and Conference Proceedings
During the two-day conference, industry strategists and technological experts from a number of companies around the globe presented 23 papers, with a particular focus on the processing of Canadian bitumen and other opportunity crudes in the Western Hemisphere. Additionally, processing issues related to high-TAN crudes and strategies to maximize liquid product yields, particularly middle distillates, while decreasing CO2 emissions were major focuses. Following each of the four sessions, an expert panel of presenters participated in a moderated Q&A session, enabling speakers and audience members to exchange ideas.
To purchase the proceedings, please click here.
October 25, 2010 (Monday)
Morning session: Climate Change Bill and Opportunity Crudes Supply
Challenges and Opportunities for Reducing GHG Emissions from Canadian Oil Sands Derived Crudes, Dr. Eddy Isaacs, CEO-Alberta Innovates
Crudes, Non-crudes, Demand & Climate Regulation: the Changing World before Us. Martin Tallett, President-Ensys Energy
Impact of Climate Change Legislation on Heavy Crude Values. Kurt Barrow, Vice President-Purvin & Gertz
Charting the Road Ahead for Canadian Oil Sands Crude. Dr. Praveen Gunaseelan, President & Founder-Vantage Point Energy Consulting
Advanced Business Integration, Real-Time Situational Awareness, and Energy Efficiency with Carbon Footprint Management-The Key to Managing the Carbon Footprint from Opportunity Crudes. Craig Harclerode, Business Development Executive-OSIsoft
Advances in conversion chemistry—Towards Cleaner Manufactured Crudes and Fuels Products from Canadian Bitumen. Dr. Parviz Rahimi, Senior Research Chemist-CanmetENERGY
Afternoon session: Crude Quality, Distribution, and Management
Using Innovative Technology to Optimize Profitability when Processing Opportunity Crudes. Kerlin Lobo, Technical Service Engineer for Petroleum Refineries-Baker Petrolite
Knowing the Acid Crude Nature. Dr. Haydee Quiroga Becerra, Research and Development and Carlos Mejia Miranda, Consulting Engineer-Ecopetrol
Opportunity Crudes: Hidden Challenges that Could Cost Millions. Pat Swafford, Solutions Consultant-Spiral Software
Optimize Crude Blending and Scheduling to Maximize the Benefits of Processing Opportunity Crudes. Louella Bensabat, Principal Business Consultant-Honeywell Process Solutions
The Importance of Separation Modeling in the Evaluation of Opportunity Crudes. John Slaby Senior Consultant and Dean Trierwiler, Director of Business Development- Haverly Systems, Inc.
Heavy Oil Pipeline Drag Reduction Technology. Tim Burden, Senior Engineer and Laura Thomas, Technical Service Engineer-ConocoPhillips
October 26, 2010 (Tuesday)
Morning session: Innovation in Downstream Processing I
New Catalytic Approach to Processing Feedstocks Derived from Opportunity Crudes in Ebullated Bed Hydrocrackers. Dr. David Sherwood, Senior Principal Scientist-Criterion Catalysts and Technology; and David Mountainland, Operations Manager-Headwaters Technology Innovation
Optimal Refinery Processing of Opportunity Crudes While Maintaining Process Integrity. Ralph Goodrich, Principal Consultant-KBC Advanced Technologies
New Resid Conversion FCC Catalyst Technologies Enable Flexibility for Heavier Feed Processing. Joseph McLean, Global Marketing Manager-BASF
Residue Upgrading Options. Steve Sock, Director of Technology-Foster Wheeler
Using Chemical Antifoulant and Heat Exchange Modeling Software to Minimize Fouling Costs for a Blend of Canadian Crudes. Dr. Collin Cross, Product Applications Manager-GE Water and Process Technologies
Issues with Opportunity Crudes in Refinery Distillation Units and Related Circuits. Dr. Russell Kane-iCorrosion
Crude Contaminate Impacts and Management. Sam Lordo, Industry Development Manager-Nalco Energy Services
Afternoon session: Innovations in Downstream Processing II and Carbon Management
SO2 and CO2 Emission Control with CANSOLV SO2 and CO2 Capture Systems. Rick Birnbaum, Licensing Manager-Cansolv Technologies
The Relevance of Slurry Phase Residue Hydrocracking to Today's Market. Anand Subramanian, Vice President, Technology Business Unit - KBR
HTL Upgrader Produces Low Resid SCO — Compatible with FCC Refineries. Edward Koshka, Vice President, Engineering, Marketing & Infrastructure-Ivanhoe Energy
SNOXTM Process for Cleaning of Flue Gas from Combustion of High Sulfur Petroleum Residues. Niels Udengaard, Syngas Technology Manager - Haldor Topsoe Inc