Home
---
Shutdown of oilsands operations costly. 2016-05-23
The potential for prolonged outages at thermal projects has also been raised as the costs of idling these complexes and then restarting production is quite high, with the restart process itself also...
France considers boycotting shale gas. 2016-05-24
French utilities Engie and EDF have attracted the ire of Energy Minister Segolene Royal by signing contracts for the purchase of liquefied natural gas (LNG)—some of which is shale gas...

---
Heavy crude OSPs climb again in May. 2016-05-10
Official Selling Prices (OSPs) for select heavy grades were set higher in May, building on sharp increase in April. The OSP for Iranian Heavy posted the steepest rise and was set...

In order to reduce fuel oil, natural gas, and fuel gas consumption along with a reduction in CO2 emissions, some refiners are
...
Read more
Futures prices
---
Prices below are settled prices at the end of yesterday or last trading day
Popular Articles:
Japex decides to suspend SAGD operations. 2016-05-20
Scramble for substitutes on loss of Canadian barrels. 2016-05-19
Canadian oilsands production may set back for a while. 2016-05-18
Prospects Argentine shale may be improving. 2016-05-20
White Star buys Oklahoma shale acreage. 2016-05-19
Bakken output (barely) falls in March. 2016-05-18

US coking, cracking margins rebound in March. 2016-05-10
Coking and cracking margins rebounded in March from recent dips, with the Gulf Coast seeing small...
White papers
As discussed in Part 1 of this paper published earlier, declining crude prices encourage more spot purchases...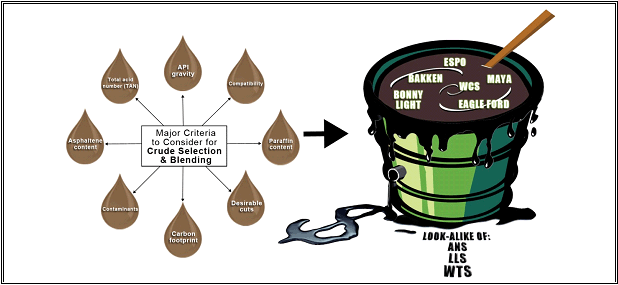 ---
Market Insights
Major crude producers are eyeing the biggest importing region of the world: Asia. Dwindling revenues due to falling oil prices and desperate attempt to protect market shares by major oil importers have translated into a "cut-throat" battle....
Read more
---
Trends and Statistics
As shown in Table 1, the recoverable resources and current production of tight oil and shale gas in the......
Read more
---