Home
---
---
Carbon price no bar to oilsands development. 2017-01-20
According to TD Bank economist Dina Ignjatovic, Canada's plans to implement a tax on carbon emissions is unlikely to be serious obstacle to further development in the oilsands, though it will motivate companies to find ways to reduce their emissions...
Trump factor: South Korea buys more US shale oil and gas. 2017-01-20
Woo Tae-hee, vice minister in charge of energy, told S&P Global Platts that refiners and PC firms in the country will look to increase imports of US shale oil and gas in the future in an attempt to ward off any possible trade disputes with the incoming...

---
Heavy crude OSPs jump into the New Year. 2017-01-16
Official Selling Prices (OSPs) for select heavy grades mostly rose in Jan., with Iranian Heavy and Iraq's Basra Heavy posting sharp rebounds. Arabian Heavy continued to gradually climb, while Mexican Maya slipped slightly, following a spike in Dec...
---

In order to reduce fuel oil, natural gas, and fuel gas consumption along with a reduction in CO2 emissions, some refiners are
...
Read more
Futures prices
---
Prices below are settled prices at the end of yesterday or last trading day
Popular Articles:
CBR steps up Canadian oil exports. 2017-01-19
New Canadian grade can't solve pipeline congestion problem as yet. 2017-01-18
Shipment of Venezuelan crude to US down on year. 2016-12-29
Argentina strikes deal to continue shale development. 2017-01-19
Permian operators struggle to meet pipeline specs. 2017-01-18
INEOS: no fracking in Sherwood Forest. 2017-01-10

US coking, cracking margins continue downward in Nov. 2017-01-16
Coking and cracking margins fell in the Gulf Coast and Midcontinent regions in Nov., with the Midcon witnessing an ongoing rout. On the Gulf Coast, margins posted small-to-moderate declines, with coking showing the larger drops...
White papers
As discussed in Part 1 of this paper published earlier, declining crude prices encourage more spot purchases...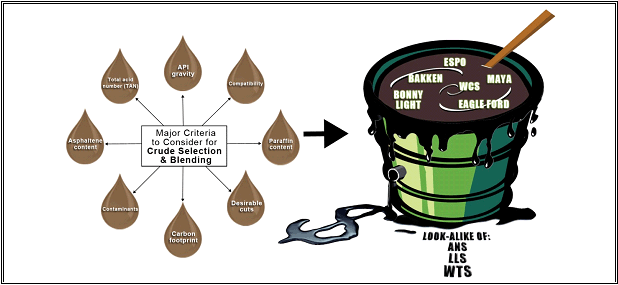 ---
Market Insights
According to a report from
Wood Mackenzie
, "2016 will prove to be the low point in the investment cycle," with major producers turning cash flow positive next year provided crude prices above $55/bbl are sustained....
Read more
---
Trends and Statistics
The table below shows the list of major shale plays in...
Read more
---