Home
---
---
Court orders crude held against PDVSA's debt. 2017-03-23
A court in St Maarten in the Caribbean has ordered a 545K-bbl cargo Venezuelan crude held until a UK High Court rules on a $30MM claim for unpaid charter...
Ineos buys up more shale gas assets. 2017-03-23
The Swiss-based chemical company announced on March 9 that that it had bought the UK shale gas interests of French energy firm Engie...

---
Heavy crude OSPs set slightly higher for March. 2017-03-20
Official Selling Prices (OSPs) for select heavy grades were mostly set marginally higher on the month. Iranian Heavy and Mexican Maya inched up, while Iraq's Basra Heavy posted a sharper increase...
---

In order to reduce fuel oil, natural gas, and fuel gas consumption along with a reduction in CO2 emissions, some refiners are
...
Read more
Futures prices
---
Prices below are settled prices at the end of yesterday or last trading day

US coking, cracking margins rise on the Gulf Coast. 2017-03-20
Coking and cracking margins posted small increases on the Gulf Coast in Jan., up for the second month in a row, while margins in the Midcontinent were less rosy, posting...
White papers
A keynote presentation by Guy Caruso of CSIS.
---
Market Insights
Even as OPEC reported that its members had achieved their targets, the group saw trouble on the horizon in light of rising stock inventories not only in the US, but also in Europe....
Read more
---
Trends and Statistics
Geographically, oil quality is different in various regions, though medium and sour grade was predominant on a worldwide basis from 2000 to 2015...Read more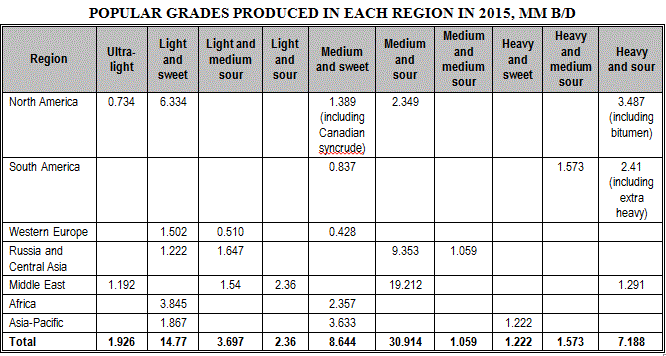 ---